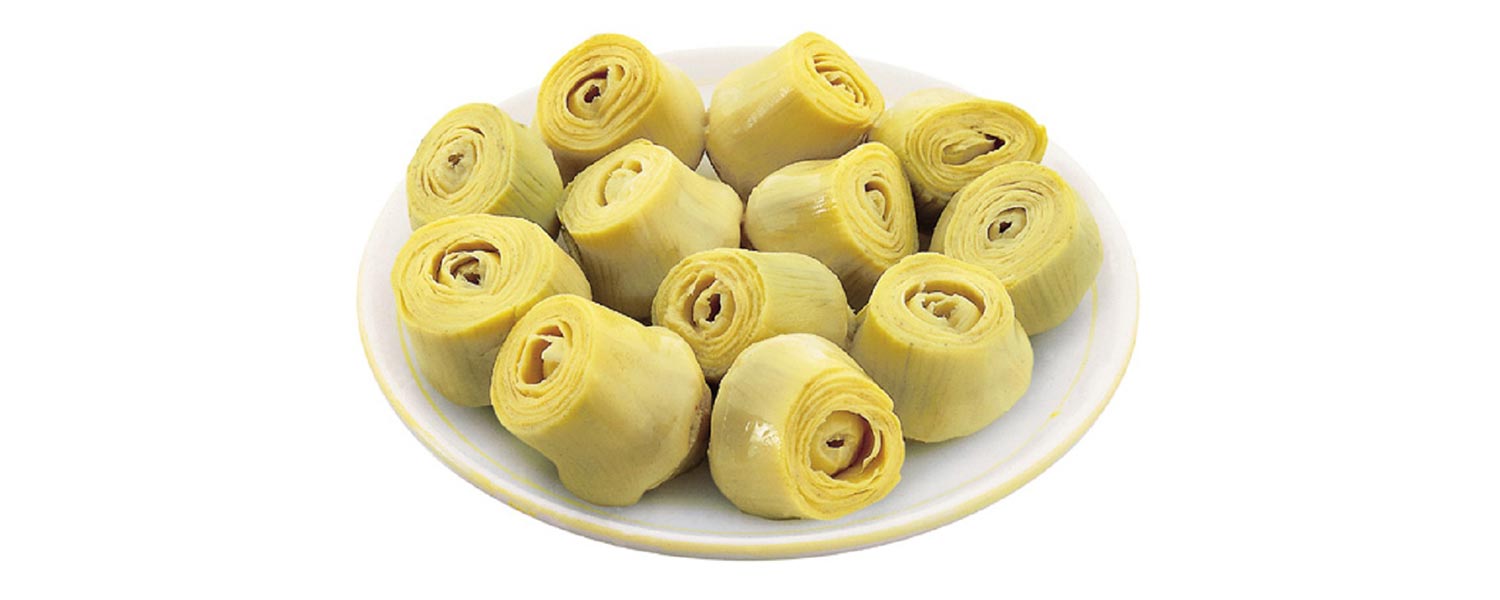 Processed Spanish white artichokes Cynara scolimus. Variety known as "Blanca de Tudela". Nice in color with firm texture and excellent taste.
Mainly cultivated in the South East of Spain, where Mediterranean weather favor its growth and allows almost six months of crop.
Packing
Retail:
Retail packaging for supply chains and distributors. Tins or glass jars. BPA NI. Standard tins: 1/2kg and 1kg, Standard glass jars: 12 oz.
Other formats under request. 
Food Service:
Food service packaging for importers and distributors. Tins or glass jars. Standard tins: 3kg. Standard glass jars: 1/2 gallon.
Other formats under request. 
Shipment
Shipment details:
Kept in ambient.
Logistics: Dry FCL or FTL. Euro pallets, industrial pallets or slip  sheets.
Cannery Row collaborates with certified transport agencies to offer the best service possible.
Type of preparation
Preparation details:
Non-genetically modified artichokes: cleaned, blanched, cut, preserved in brine and pasteurized until getting a ready to eat product.
Presentations: Whole artichoke hearts, quartered artichokes, artichoke bottoms, marinated artichokes and whole artichokes with stem (roman style).
Contact us