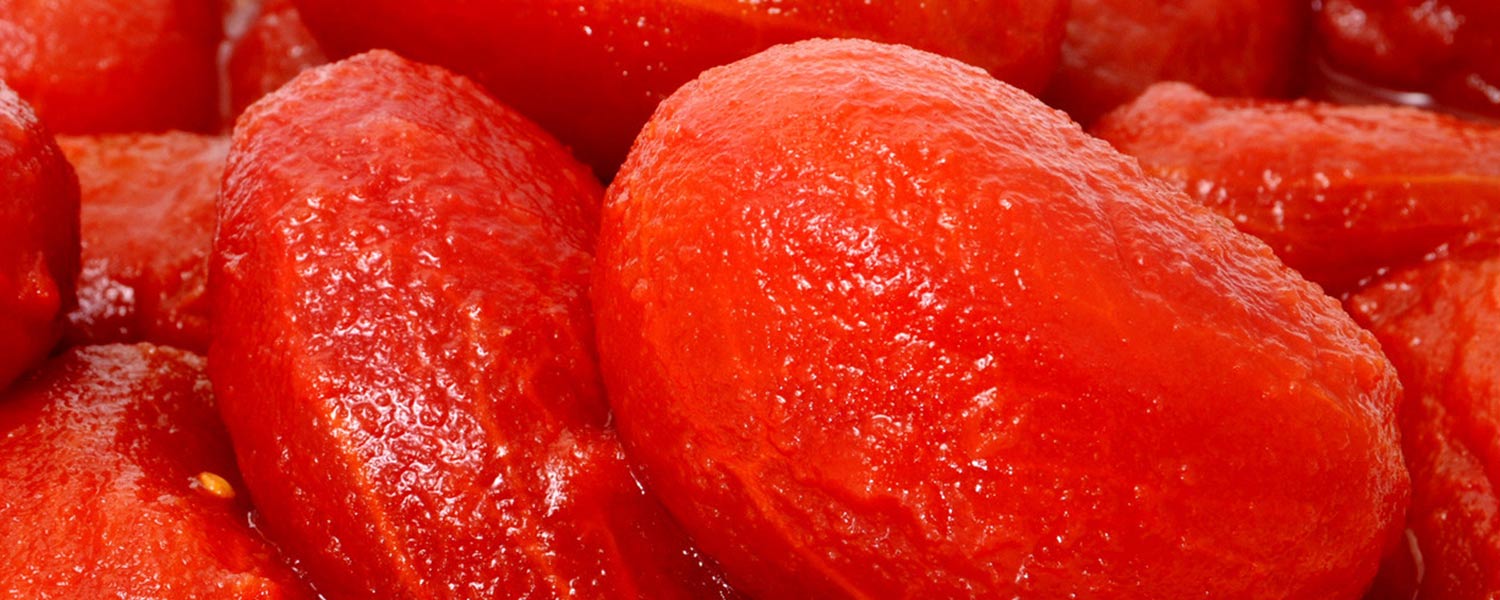 Spanish canned tomatoes. Solanum lycopersicum. Peleed plum tomatoes.
Nice red color with firm texture, without fibers and excellent taste, perfect to use as a side dish or for cooking the best sauces.
Grown under green house and in open fields permits to harvest almost 12 months a year.
Packing
Retail:
Retail packaging for supply chains, supermarkets and distributors. Tins or glass jars. BPA NI. Standard tins: 1/2kg and 1kg.
Other formats under request.
Food Service:
Food service packaging for importers and distributors. Tins or glass jars. Standard tins: 3kg and 5kg. Standard glass jars: 1/2 gallon.
Other formats under request.
Shipment
Shipment details:
Kept in ambient.
Logistics: Dry FCL or FTL. Euro pallets, industrial pallets or slip sheets.
Cannery Row collaborates with certified transport agencies to offer the best service possible.
Type of preparation
Preparation details:
Non-genetically modified tomatoes: cleaned, blanched, cut, preserved in brine and pasteurized until getting a ready to eat product.
Presentations: Whole plum peeled tomatoes, chopped tomatoes, diced tomatoes, tomato paste, Sofrito and pizza sauce.  
Contact us